This past Saturday we attended Mini-Mini Con at the Wonderland of the Americas! We did really well and it was great seeing everyone who stopped by our booth! It looked like everyone was enjoying the little convention. It's great to see a free event like that do so well and expand further within the mall. We hope that it does even better in the future!
For this convention we had some mystery boxes for sale with various little goodies inside! Each box contained 1 mini print, 2 buttons, 1 shrink charm, and 2 laminated keychains! They sold out within the first two hours we were there, which was very exciting! We'll probably do more of them at our next con!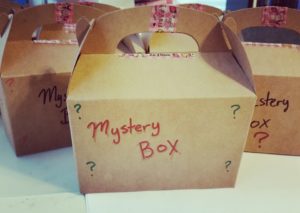 Also new to our stock for this con were three holographic Pokemon starter bookmarks, and a set of Osomatsu-san buttons. We were excited to debut these as well!
We received a couple commissions at this convention too. Overall it was really nice for a little one-day con. Thank you to everyone who stopped at our table! We hope to see everyone again at San Japan too!